Capital City Bikeway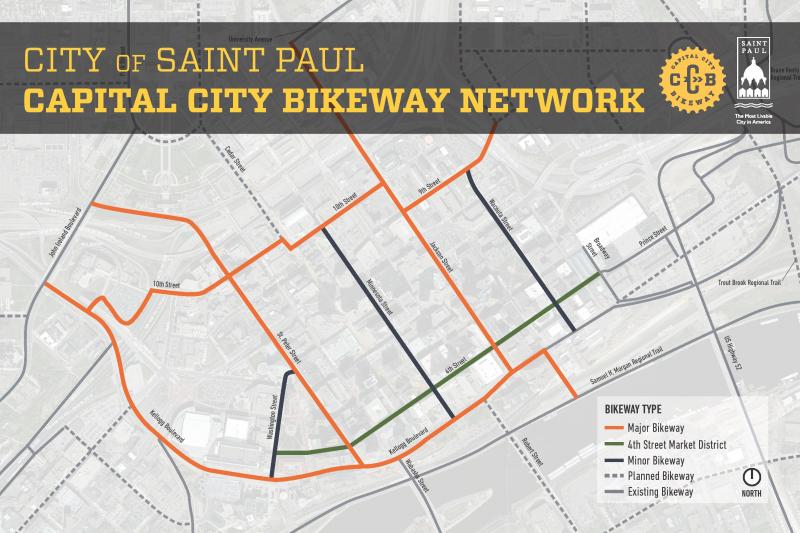 Biking into and around downtown Saint Paul has long been recognized as an important priority. The Capital City Bikeway seeks to fulfill this need by creating a network of high-quality separated trails, connecting the riverside trail along Shephard Road with the Gateway Trail, Summit Avenue and Swede Hollow among others.
The first leg of this project along Jackson Street is nearly complete, and it is wonderful. We eagerly await its completion to University Avenue next year. However, funding for the remainder of the plan has yet to be identified. Discussion has focused on implementing some sort of interim treatment using flexible posts and paint, though completion to the standard set by the bikeway on Jackson is vastly preferable.
We hope that the city of Saint Paul will pursue all opportunities to complete the network in an interim state, with the eventual goal of upgrading to full separation with a curb.